---
Intro: TrendsGal Reviews | Is TrendsGal Legit?
---
If you're in the market for wholesale clothing, you've probably heard of TrendsGal. The global online seller offers fashion items from the Chinese wholesale clothing market.
Even though it's carving out a niche in the industry, many consumers are still asking, "Is TrendsGal legit?" Our TrendsGal review will not only answer this question but will also describe the available services and whether customers are getting value for their money.
There is little information available online about the company itself, but our TrendsGal review will provide an in-depth look at this overseas wholesale clothing company.
HURRY!!! Up to 80% OFF from Top Sellers. Shop now!
See Also: Rosewholesale Reviews | What You Should Know Before Using Rosewholesale
---
TrendsGal Review: Wholesale Clothing Products
TrendsGal offers a vast array of wholesale clothing and other fashion products at rock-bottom prices. TrendsGal clothing aims to be fashion-forward and trendy.
Product categories include:
Women's fashion: clothing, outerwear, accessories, lingerie, swimwear

Men's fashion: clothing, outerwear, workout clothes, suits, accessories

Bags: clutches, wallets, satchels, messenger bags

Shoes: boots, pumps, sandals, flats, sneakers

Jewelry: necklaces, earrings, bracelets, sunglasses

Watches: digital, waterproof, automatic

Beauty products: cosmetics, nail art, wigs

Kids' fashion: boys and girls clothing, suits, dresses

Home decor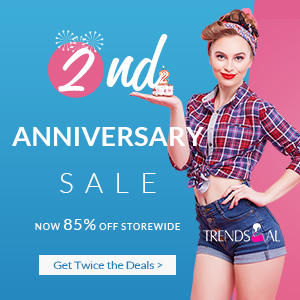 The wholesale clothing products offered by TrendsGal are too numerous to name individually in our trendsgal.com review. However, whether you're looking for a cheap dress or stylish decor for your home, it's worth taking a look at the TrendsGal clothing website before you shop on specialty sites.
Some of the most interesting products on the site have nothing to do with wholesale clothing. Under the "home" category, you can find everything from novelty mugs and aprons to melon slicers and mermaid blankets.
Under the "home" tab on the website, shoppers can find items for:
Home decor

Kitchen

Bed and bath

Office

Festive and party supplies

Pet supplies
While many of the products we found during our TrendsGal review veer towards novelty items, shoppers can also find more traditional products, such as kitchen gadgets and throw pillows.
Fall Fashion Trends:Up to 80% OFF and Extra 12% OFF.
CODE: FALL12
---
TrendsGal Review: Wholesale Clothing Prices
The first thing we noticed during our TrendsGal review of the website was the prices. For example, women's dresses can be found starting at prices under $5.
However, when you browse TrendsGal clothing, you can find more than just a cheap dress and low-priced shoes to match. The highest dress prices reach just over $70, and women's fashion shoes have a high-end price around $40. Even the higher-priced items at TrendsGal are still low enough to entice wholesale clothing shoppers.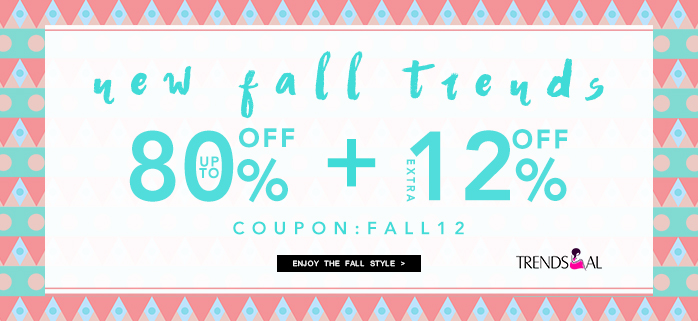 For shoppers who are basing their purchasing decisions solely on price, the TrendsGal clothing website gives consumers the option to refine their search not only by category but also by price, low to high. This can be particularly use for wholesale clothing purchases made by people who are using TrendsGal clothing to start their own online retail business.
The TrendsGal clothing website also has a section for special offers, which are timed offers that expire, and a clearance section, which offers discounts on items that are going away. According to one TrendsGal review, there are even points you can earn via the website in order to save more money.
► Sign-up & get 10% OFF For New Customers ◄
Don't Miss: Boohoo Reviews | Should You Shop on Boohoo? Is It Worth It? (Boohoo.com Reviews)
---
TrendsGal Review: Quality
Considering the low prices of TrendsGal clothing, potential customers want to know, "Is TrendsGal legit?" In other words, is TrendsGal clothing sacrificing quality in order to provide some of the lowest prices on wholesale clothing in the industry?
Some insight is offered by trendsgal.com reviews from customers. The quality of TrendsGal clothing seems to be hit or miss. TrendsGal reviews on Trustpilot.com either claim that the "quality is really good" or that the quality is so poor that it "looks like a child did it." Trendsgal.com reviews on the Complaints Board state the quality is cheap and laughable.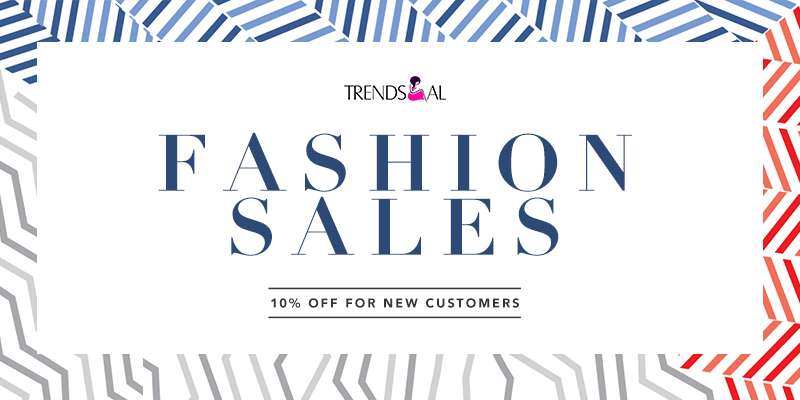 TrendsGal.com reviews by customers on SiteJabber claim the quality isn't just bad but that the items look "completely different from the pictures." However, overall, SiteJabber customers rate the quality of TrendsGal clothing at 3.5/5 stars.
In answer to the issue of TrendsGal clothing not looking like the items pictured, the company offers a disclaimer that states that the precise color of the wholesale clothing items may vary "depending on the specific monitor, the settings and the lighting conditions." It also says the items on the website should be used as an approximate guide.
Plus Size Dresses: Up to 65% OFF. Sign-up and Shop Now
Another issue our TrendsGal review uncovered is related to the sizing of the wholesale clothing. In a few TrendsGal.com reviews, customers point out that because TrendsGal clothing is an Asian company, the sizes are in centimeters. According to company policy, orders for incorrect sizes of TrendsGal clothing will not be refunded.
TrendsGal does claim that all of its wholesale clothing is "extensively tested to comply with rigorous and strict QC standards."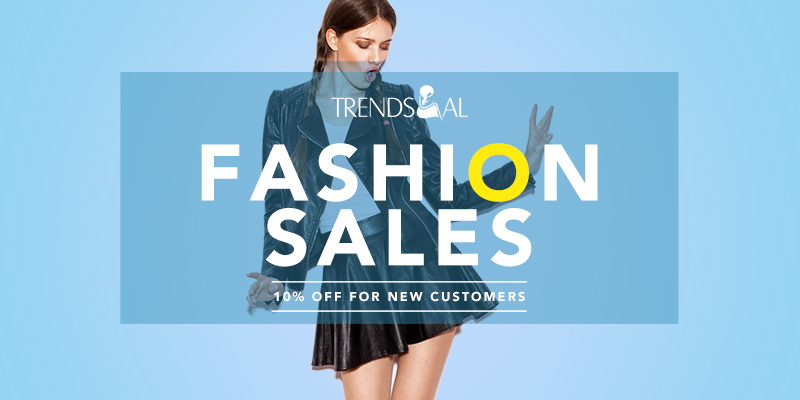 ---
TrendsGal Review: Customer Service
Our TrendsGal review discovered that customer service is a potential problem area. Though representatives are available by live chat, submitting a ticket or by phone from 8:30–18:00 (GMT +8), the information is not easy to locate on the site by looking under "customer service" or "contact us." However, the support center appears to be highly interactive and user-friendly, once you locate it on the website.
Issues most frequently cited by trendsgal.com reviews of customer service are:
Shipping time

Lack of customer support, even through contact via phone

Problems with refunds
TrendsGal reviews seem to agree that refunds are particularly hard to deal with, and even if returns qualify for a refund, the money doesn't show up in the purchaser's account.
► Shop the latest trends: Women's Tops Up to 88% OFF ◄
A few customers claim exceptional customer service and timely responses. However, others complain that they do not receive responses to refund or shipping issues. Despite having a support center that now includes phone contact, unlike the earlier days of the company, follow-through on customer issues seems to be a problem, according to several trendsgal.com reviews.
Regarding shipping times, it's the opinion of this TrendsGal review that customers must be aware that items are being shipped from Asia. The wholesale clothing must go through customs among other hurdles with international shipping. The TrendsGal clothing website lists 8–15 business days as an estimate for shipping times to the United States and Canada.
The other issue with returning TrendsGal clothing is the cost of shipping. Often, the cost to return items overseas is more than the original purchase amount.
Related: DHgate Reviews – Is It Safe? Reliable? What You Should Know about Dhgate
---
TrendsGal Review: Overall Pros and Cons
As with any wholesale clothing website, there are pros and cons to buying from TrendsGal clothing. Trendsgal.com reviews seem to have common praises and complaints that boil down to the following:
Pros
Low prices

Huge selection of wholesale clothing, fashion accessories, and home decor
Cons
Quality of wholesale clothing items

Customer service follow-through

Shipping times
There are many shoppers who are highly satisfied with their TrendsGal clothing. However, there are even more who write negative TrendsGal reviews, citing the issues above.
VIP Gets 20% OFF Site Wide at Trendsgal.com. Join Now!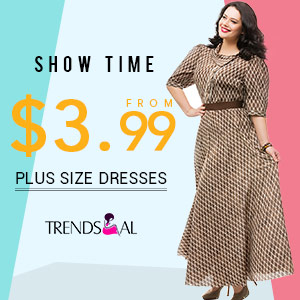 Is TrendsGal Legit?
---
Many potential shoppers have seen the TrendsGal wholesale clothing ads on Facebook and heard about the rock-bottom prices, but more often, people are asking, "Is TrendsGal legit?"
Caution is important when dealing with overseas wholesale clothing companies. There is little public information available to answer the question, "Is TrendsGal legit?"
While it's true that, in most cases, customers will receive merchandise ordered from the China-based company, it's also true that you might not get what you expect. Our TrendsGal review uncovered cases where items received were not true to size or completely different than what was pictured.
Browse and Shop – Swimwear & Beachwear: Up to 76% OFF
One TrendsGal review cited a Better Business Bureau representative who said that it's difficult to get your money back from overseas wholesale clothing sellers. Our trendsgal.com review found that the Better Business Bureau gives TrendsGal an F and even has an alert for this business. One of the reasons given for TrendsGal clothing receiving the lowest rating is that the "business has failed to resolve underlying causes of a pattern of complaints."
The Better Business Bureau tried to coax TrendsGal into resolving complaints voluntarily, but, as of January 2016, the wholesale clothing company had not responded.
If you're a bargain wholesale clothing shopper who's asking yourself, "Is TrendsGal legit?" the rating from the Better Business Bureau should give you pause.

---
Is TrendsGal Clothing Right for Me?
Despite the negative trendsgal.com reviews from customers and the company having received the lowest possible rating from the Better Business Bureau, there is still a segment of the buying population who might benefit from purchasing through this wholesale clothing website.
TrendsGal clothing might be right for people who:
Need the lowest possible price on an item

Desire a wide range of product options for fashion, accessories, and home decor

Value price over quality

Like trendy fashion items

Buy well in advance and do not need a rush shipment

Want a novelty product, such as mugs and wall decals

Take careful measurements prior to purchasing wholesale clothing

If you're a careful shopper who is well aware that the product you receive may not be an exact match to the website photo, you might have a good experience. If, however, you're looking for wholesale clothing that's an exact match to the picture or you need a rush delivery, it might be better to look elsewhere.
Popular Article: Rosewholesale Reviews | What You Should Know Before Using Rosewholesale
There are customers who have had positive experiences. One TrendsGal review at reviewstore.org says that the wide range of products has made her a repeat customer. Other trendsgal.com reviews claim to have nothing but positive experiences with the products and the customer service. Despite the negativity surrounding this overseas wholesale clothing company, there's still a segment of the population who is pleased with the product offering.
The final opinion of our TrendsGal review is buyer beware. Unless you have money that you can afford to lose, shop around. Sometimes spending a few dollars more is worth the peace of mind, knowing that you'll get what you pay for.

---
Follow AdvisoryHQ for insightful stories:
---
AdvisoryHQ Disclaimer:
Reasonable efforts have been made to present accurate information, however all info is presented without warranty. Review AdvisoryHQ's Terms for details. Also review each firm's site for the most updated data, rates and info.
Note: Firms and products, including the one(s) reviewed above, may be our affiliates. Click to view our advertiser disclosures.