---
Top 10 Best Gifts for Women in their 20s | 2017 Ranking | Great Gifts for Special Events and Holiday Presents)
---
Buying a perfect gift for a friend or family member is daunting! You'll find yourself totally out of your comfort zone if you don't know what the other person wants or needs. Since you are spending money and time in finding a gift, you want to be sure to choose something the recipient will enjoy.
Buying gifts for women in their 20s is especially intimidating because trends are constantly changing. This guide will ease that process.
Here, you'll find ten cool and awesome gifts for women in their 20s that are sure to impress!
---
---
Ranking and Reviews: Best Gifts for Women in their 20s
Essential Oil Diffusers
Vapor diffuser sets are seriously popular right now! The diffuser mixes essential oils with non-heated water vapor to fill an entire room with a lovely scent. You can find a variety of models online, and prices range from about $20.00–$40.00.
These rank as one of the best gifts for women in their 20s because the diffuser emits chemical-free aromatherapy and can be used for both homemaking and health purposes.
They serve as a wonderful alternative to chemical-ridden, scented home products as the essential oils are completely natural and devoid of carcinogens often found in similar products.
Image: Amazon
Further, the non-heated vapor maintains the therapeutic properties of the essential oils. Other products, such as scented candles and humidifiers, also use essential oils to scent a room, but, because heat is used, the chemical nature of the oil is degraded and the therapeutic properties lost. You can benefit from both the scent as well as the therapeutic properties by using a vapor diffuser.
Another great thing is that if you buy a diffuser for someone who already has one, she can always use the second one in her bedroom or at the office.
Enhance the gift by pairing the diffuser with citrus and lavender essential oils. Citrus oil will brighten up a room and encourage productivity while lavender oil will ease anxiety and promote restful sleep.
See Also: Rosetta Stone Review – What You Should Know Before Using Rosetta Stone
---
Don't Miss: High Yield Bank Accounts
---
Potted Orchid Plants
Flowers are a timeless gift. They are a great option when you're buying for a person you don't know very well. You really can't go wrong when buying someone flowers.
A regular bouquet of flowers is nice, but orchids are an especially great present for women in their 20s because the blooms last 8–12 weeks and the plants require little maintenance. They also add a dash of class and color to a room.
Image: Proflowers
Further, orchids, like most houseplants, have been found to increase indoor air quality.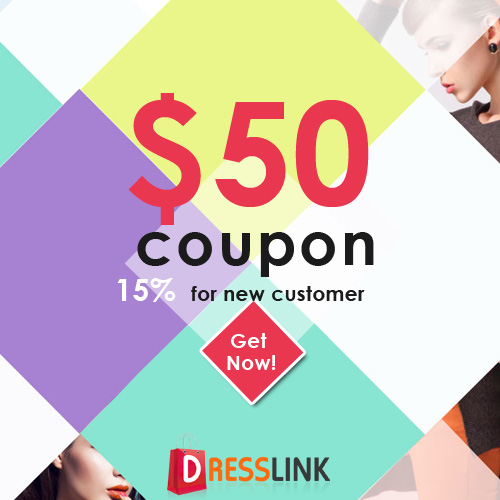 You can find orchids online priced from $35 and up, depending on the size of the vase and number of blooms. If you're wary of purchasing flowers online, you can always find orchids at your nearby grocery store or at The Home Depot in the garden section.
---
---
Himalayan Sea Salt Shot Glasses or Cooking Blocks
If you thought salt was only for grinding or pinching into dishes, guess again! These trendy new products revolutionize the way flavor is added to food and drinks.
Himalayan sea salt kitchen products are extremely popular right now. Luckily, the compound also has timeless benefits and makes for a perfect gift.
Image: Amazon
Check out these super unique sea salt tequila shot glasses. Why bother salting the rim of a glass when you can simply use a "glass" made entirely of salt?
Since a set of 4 go for $29 and can only be used a few times, a twenty-something is unlikely to purchase these for herself, but what a fun gift! These glasses will be a conversation piece at a party and are sure to make for a great time. If your girl likes to drink, then she is sure to love these salt "glasses."
Image: Amazon
Sea salt cooking blocks are another unique gift. Again, because they only last for a few months, a 20-something is unlikely to buy one for herself, but these are seriously fun to cook with and create delicious and flavorful dishes!
The salt block itself is heated and vegetables and meat cooked right on it. The slab can also be used as a serving platter to impress dinner party guests. The most delicious flavor is infused directly into the food for an unbeatable taste.
Himalayan salt is also naturally filled with minerals not found in ordinary table salt that provide amazing health benefits. Himalayan salt contains iron, magnesium, phosphorus, calcium, potassium, and chloride.
These cooking blocks are a great gift for someone who already loves to cook but probably not the best choice for a beginner. They go for $20 and are normally only found online.
Don't Miss: Quick Tips to Budget and Manage Your Money Better
---
---
Subscription Boxes (Great for Women in their 20s!)
You can find a subscription box for almost anything these days. They have exploded in popularity and for good reason; they're a thrill to receive in the mail!
If you don't know about subscription boxes, they are themed packages containing a few items that are mailed to monthly subscribers. They always include well-thought-out products and are an absolute joy to receive. Who doesn't love a surprise?
Image: Popsugar
Boxes have themes such as:
You only need to know some base-level information about your recipient's preferences, and you've got a perfect gift!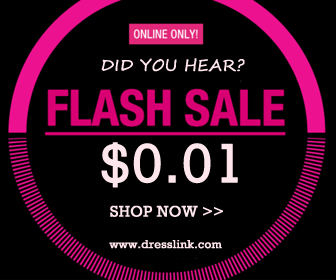 Subscription boxes are as easy to buy as a gift certificate, but since the boxes are carefully put together by a team of buyers and curators, the gift feels more personalized. You can purchase the subscription for a month or two and then cancel after you've reached your gift budget.
Here are a few boxes that are perfect gifts for 20 something women:
Related: Choice Home Warranty Reviews – Review
---
---
Scarves
Scarves are an easy gift because pretty much every 20-something woman wears them. Also, you can always find one in your price range, and they are sold at all retail stores.
These make a great birthday or holiday gift, but you may want to choose something else for special occasions like a graduation or other milestone event.
Image: Vince Camuto, Nordstrom
Old Navy carries cute and colorful scarves for around $11. If you are looking for something higher quality and unique, Nordstrom is always a good bet.
---
---
Nasty Gal Gift Cards
Does the woman you're shopping for love outdoor music festivals, like Coachella and SXSW? Is she always headed out to the latest electronic show?
If you are buying for someone who loves to go out, she will love a gift certificate to this online store. The clothing sold here is for the type of woman who loves to see and be seen. It even has a line specifically for festival wear.
Image: Nasty Gal
Sometimes, we get stuck in a rut and continue to buy certificates to the same places over and over again, so it's great to shake it up once and awhile. Since Nasty Gal clothing is targeted at young women specifically, your gift will seem more thought out and personalized.
The clothes sold at this site are slightly edgier than others, so gift cards or ecodes to this website make unique and hip presents for women in their 20s.
A word of warning, however, is that you should know the recipient well before purchasing a gift card from this store. If you are buying a gift for someone who is more reserved, a gift card to this website will NOT go over well. You'll have to know her personality well and be sure that she will like this style of clothing before giving this gift.
---
---
Spiritual Jewelry
Spiritually-themed jewelry is a huge trend right now with a timeless message. These make cool gift ideas for women in their 20s because the pieces add flare while also reminding the wearer of mindfulness and serenity.
Image: Sivana Spirit
If you're shopping for a woman in her 20s that is into "New Age" spirituality, then some spiritually-themed jewelry will be an especially thoughtful gift. Check out Sivana Spirit for some higher quality spiritual pieces. This site offers symbol jewelry, like the bracelet pictured above, and also pieces that help align the chakras.
Chakras are energy centers associated with different areas of the physical body and are the basis for energy healing techniques such as acupuncture and reiki. Different crystals and gemstones are also known to interact with specific chakras to promote healing and calming effects.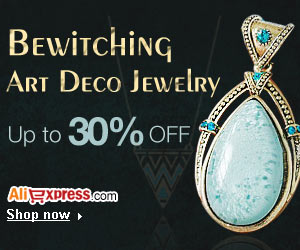 For example, this bracelet is made with aquamarine, a gemstone known to interact with the throat center. Wearing this stone will encourage clearer and more authentic communication from the wearer.
These gifts are very personal because the stones will promote healing for specific physical and emotional needs. For that reason, they make a touching gift.
If you like this concept but don't want to spend too much on a higher quality jewelry piece, you can buy tumbled crystals and gems at a much lower price. You can find them on Amazon or at your local metaphysical shop. Here is a chart with crystals and their corresponding energy centers and healing benefits:
Image: Chakras Info
| | | |
| --- | --- | --- |
| Chakra | Crystal/Stone | Healing Benefits |
| Root | Bloodstone, tiger's eye, hematite, black tourmaline | Grounding, anxiety relief, feeling safe, level-headedness |
| Sacral | Carnelian, moonstone | Increase creativity, fertility, and intimacy |
| Solar Plexus | Malachite, calcite, citrine, topaz | Increase confidence, willpower, and self-esteem |
| Heart | Rose quartz, jade, green tourmaline | Promote healthy relationships, help attract romantic relationships, love for oneself and others |
| Throat | Lapis lazuli, aquamarine, turquoise | Promote clear and authentic communication, confidence to speak up |
| Third Eye | Amethyst, purple fluorite | Increase intuition, assist in remembering dreams |
| Crown | Selenite, clear quartz, amethyst | Promotes new ideas and sense of awareness of self |
---
---
Watches for Women
A simple watch makes for a more traditional gift. It is also a great idea for a gift if you're buying it for a woman in her 20s, who has recently graduated college and needs something professional for interviews.
Image: Nordstrom, Michael Kors
Nordstrom has a good collection of watches for all budgets. If you are buying a watch for her to wear at interviews, be sure to select a professional one like this and not something too trendy and bright. You can also find professional styles at a discount at stores like Ross, Marshalls, and TJ Maxx.
---
---
Nail Polish for a Woman in Her 20s (Make Sure You Get the Right Type!!)
This one is a classic that can go easily overlooked. If the woman you are shopping for often has manicured nails, she will enjoy this gift. You can even pair the polishes with a manicure or pedicure set to enhance the gift.
Image: Essie
However, make sure you buy her the right kind that she'll like. Not all nail polish brands are created equal. The cheaper stuff likely won't give her the polished look she's after. Here are some brands that offer high-quality polishes:
You can easily find polish sets for around $35 that will serve as a substantial gift. The above nail polishes are "3-free" brands, which mean the colors are not made with dibutyl phthalate, toluene, and formaldehyde – all chemicals that have been found to have harmful effects on humans and the environment.
If your girl is concerned with the chemical content of her polishes, some brands also offer "5-free" colors. These polishes are free of the above-listed ingredients as well as formaldehyde resin and camphor. Here are a few "5-free" brands:
Read More: 7 Ways in Which Fintech Companies Are Changing Our World
---
---
Smart Phone Accessories for Women in their 20s
Smart phone accessories are another easy go-to. Of course, make sure you know exactly what phone model the girl uses before purchasing anything. You can go with a traditional colorful case or branch out with something different. Are you buying for someone who loves to post on social media or who is always snapping photos?
If so, these LuMee light cases are neat – they are a phone case that lights up for photos when the phone is front facing.

That means she can take selfies while looking at the screen and utilize a flash-like option. Normally, to use the flash, you'd need to take the photo with the rear camera and without the ability to see the screen. Prices vary but most cases are around $50.
Given the popularity of selfies with younger generations, this case light is sure to be a hit.
---
Conclusion: Best Gifts for 20-Something Year Old Women
Hopefully, this list has provided you with some fresh and fun graduation, birthday or Christmas gift ideas for women in their 20s.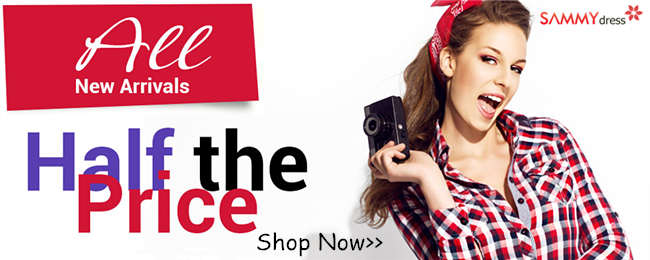 Whatever the occasion, the items on this list are great choices to impress the woman you're buying for. Happy shopping!
---
Follow AdvisoryHQ for insightful stories:
---
AdvisoryHQ Disclaimer:
Reasonable efforts have been made to present accurate information, however all info is presented without warranty. Review AdvisoryHQ's Terms for details. Also review each firm's site for the most updated data, rates and info.
Note: Firms and products, including the one(s) reviewed above, may be our affiliates. Click to view our advertiser disclosures.