---
2017 Guide & Ranking: The Top 5 Best Personal Finance Software Apps for Mac, Android, iPhone, Online, and Desktop
---
Identifying the best personal finance software or top finance apps for desktop, online, Mac, iPhone, Android or other devices can be a daunting undertaking, especially due to the wide-ranging landscape of the personal finance, budgeting, and savings software sectors.
In addition, comparing the many different features offered by various personal financial software tools can add considerably to your challenge in finding the best personal finance software that can best meet your needs.
This complete 2017 guide and ranking comparison presents this year's top and most powerful personal finance software that can be used by U.S. consumers in all aspect of their budgeting, finance, planning, and transaction monitoring.
Some of these top financial software tools will allow you to see a 360 complete view of your entire financial life in real time (funds coming in, funds going out of your accounts, expenses due tomorrow, next week, next month, etc.)
---
Essential Features to Look for When Searching for the Best Personal Software for Mac, iPhone, Online, Decktop, Android Devices
Some very important features to consider when searching for the best personal finance software app to meet your budgeting, financial planning, and savings needs include top-level security, highly advanced computational capabilities, fast real-time execution, an easy-to-use interface, cutting-edge and powerful technological features, and easy categorization of thousands of different types of transactions.
So, based on the wide-ranging spectrum of personal financial platforms available, how are you supposed to find time to conduct the detailed comparison research needed to identify the best personal finance tool?
Well, that's where AdvisoryHQ comes in.
---
About AdvisoryHQ News
We launched AdvisoryHQ News in 2015, and the site has since become one of the fastest-growing "review and ranking" news media for financial products and services.
With millions of readers visiting AdvisoryHQ.com, our editorial team often receive emails asking for our input on the best personal finance software applications available for a wide range of devices including desktop computers, Mac, Windows, Android, iPhone, Samsung Galaxy, and other devices and platforms, including online-based personal finance apps.
---
Key Questions: The Best Personal Finance Software for Desktop, Mac, Android, iPhone, and Other Mobile Devices
Below are some of the key questions that we have received:
Which tool is the best personal finance software to use?

What is the best personal finance software for a Mac user?

Which are the best personal financial planning software for desktop, iPhone, iPad, Android, Galaxy, Microsoft Lumia, Chromebook, etc.?

When is AdvisoryHQ going to publish a finance apps review report or personal finance software reviews?
Users have also been very interested in personal finance software reviews that cover the best-rated, free personal finance software, including free personal finance software for Mac as well as Windows users.
The rather large number of queries and emails really caught our attention. So we started digging around. Here at AdvisoryHQ News Media, digging around is something that we do best.
After conducting an extensive level of due diligence research and analysis, we identified five of this year's top personal finance applications as presented in this personal finance software review article.
Award Emblem: Top 5 Best Personal Finance Software
---
Top Rated Personal Finance Software Apps (2016-2017 Ranking)
Click on any of the links below to be taken directly to the review section for that particular software tool.
Best Software for Individuals:
Best Software for Small Businesses:
In the below sections we present an overview of the methodology we used in selecting and ranking these finance apps. The methodology section is followed by a detailed review of these top rated personal finance applications.
---
Best Personal Finance Software | 2016-2017 Ranking
| | |
| --- | --- |
| Top Personal Finance Software | Best for |
| Mint | |
| Quicken | |
| Personal Capital | |
| QuickBooks | Businesses |
| Wave | Businesses |
2016-2017 review of the top personal finance platforms
---
Methodology for Selecting 2016–2017's List of Best Personal Financial Planning Software Apps
In starting our due diligence research, we began with a larger list of more than 67 personal financial apps and personal accounting software, including those that were considered great finance software for Mac-based devices, desktop, Android, iPhone, iPad, tablets, and other mobile platforms.
We reviewed Quicken, iCash, You Need a Budget (YNAB), RichOrPoor, QuickBooks, Wave, Mint, iBank 5, AceMoney, Budget Express, GnuCash, MoneyWell, moneyStrands, and a wide range of other personal finance software, including Money Plus Sunset (which is the replacement software for Microsoft Money Essentials), Money Deluxe, and Microsoft Finance Business.
After applying various selection factors (ease of use, security level, account aggregation capability, easy mobile access, comprehensiveness, features, cost, interfaces, maintenance level, longevity, best personal finance software for Mac, Windows, Linux, iPhone, iPad, etc.), we were able to narrow the list down to this year's top five best personal finance software for Mac, Windows, Linux, iPhone, iPad, online, desktop, and most mobile devices.
Longevity was a very important but complicated selection factor to determine. See the bottom sections of this review article for additional information on how we applied longevity to our selection methodology.
---
BEST PERSONAL FINANCE SOFTWARE
(For U.S. Individuals)
---
#1: PERSONAL CAPITAL (U.S. ONLY)(FREE)
Personal Capital's top ranking free personal finance tool is considered one of the most powerful apps that is revolutionizing how consumers manage their finances today.
Founded in 2009 by Bill Harris (previous CEO of PayPal and also Intuit), Personal Capital is a highly advanced, powerful, and free online personal finance software for budgeting, personal finance, and money management for all devices and platforms (online, desktop, iPhone, Mac, Samsung Galaxy, Windows, iPad, tablets, etc.).
Personal Capital has been ranked #18 on CNBC's list of top disruptors, alongside Uber, Airbnb, SpaceX, and Dropbox.
​
Note: At the current time, Personal Capital is ONLY available to U.S. based consumers. If you are not in the U.S., then you cannot use Personal Capital.
​
(Available only to U.S. consumers)
How It Works:
Personal Capital allows you to effectively manage and monitor your entire financial life: financial planning, savings, investment, debt, budgeting, cash management, monthly expenses, and a wide range of other functions.
With Personal Capital's dashboard application, you can quickly link all your accounts—checking, savings, 401(k), college fund, loans, home equity, mortgage, investments, IRAs, CDs, monthly expenses, and periodic payments (once a year, every six months, etc.)—and get a real-time view of your transactions at every point in time.
Click below to sign-up
(Available only to U.S. consumers)
60 Seconds Sign up – Personal Capital​
You can track your daily, weekly, and monthly spending and expenses down to the penny. Every debit or credit card transaction. All checking or savings account information. Every automated or manually scheduled payment. All of these can be viewed in your dashboard.
(Available only to U.S. consumers)
​
On your dashboard, you can pull up your transaction history and perform a cash flow analysis. You can also quickly and effectively generate spending and income reports. In addition, you can set spending targets for certain categories, which makes it super easy to track everything.
How safe and secure is Personal Capital? The firm uses multiple layers of security to keep your information private. Read more here.
Budgeting:
What about budgeting? Check. Using Personal Capital's Cash Flow Analyzer tool, you can easily create a budgeting plan that comes with real-time tracking features. The Cash Flow Analyzer tool also has advanced capabilities that allow you to zero in on problem budgeting areas and find places to save.
Personal Capital also allows you to stay on track when it comes to managing your budget, paying your bills, and meeting your financial goals. You can easily see your recently paid, pending payments, and past payment information. You'll also see upcoming bills that are due, the minimum amount due, and the total amount outstanding.
Devices
What about mobile and desktop device capability? Personal Capital is one of the best budget apps for desktop, iPad, iPhone, Mac, Android, Samsung Galaxy, Microsoft devices, BlackBerry, and online users.
Using Personal Capital allows you to monitor and manage your financial transactions from anywhere, anytime.
Looking for the best free personal finance software? As a free finance app, Personal Capital is designed to be used across all platforms and is considered the best free personal finance software for all devices and platforms.​
What About Graphics?
Personal Capital provides advanced levels of graphics and reporting standards that allow you to effectively monitor your cash inflow (i.e., income) and cash outflow (i.e., credit card, debit card, and other spending) as well as monitor the performance of your stocks, bonds, and other investments (if you have any) on a single, easy-to-read screen.
Value Proposition:
As a software platform, Personal Capital is designed to take things one step further. Rather than just aggregating all information across your financial accounts and transactions, it goes a step further by allowing you to discover your net worth.
Rather than just being able to track your investments, Personal Capital allows you to see how well your investments are performing and, most importantly, see how your investments could be doing better.
Linked to your Personal Capital dashboard is an Investment Checkup tool that examines your investments and provides objective advice on how your portfolio could potentially achieve even higher returns now and in retirement.
For additional information on Personal Capital's Investment Checkup, sign up for a Personal Capital​ account.
Sign Up Process:
To sign up, you'll need to provide your email address, a strong password, and a cell phone number. The mobile number is used for security validation.
Click to Open Your Personal Capital Account
(Available only to U.S. consumers)
After signing up, the next step will be to link the accounts you would like to track. To link these accounts, you'll need to provide log-in information (see the below section on security for information on how Personal Capital protects you and your information).
The log-in information you enter will be the same ones you use to log into your online bank accounts (checking, savings, etc.), credit cards, mortgages, expense accounts, and whatever financial accounts you want to track.
How safe and secure is Personal Capital? Read more to find out.
Linking your accounts is a very easy process. You simply click a small plus arrow, specify the account type you want to link, and enter your log-in information.
Security: How Secure and Safe Is the App?
Like most financial and budgeting apps, Personal Capital is a read-only application, which means they are unable to transfer or remove funds from your accounts.
The software basically "reads" and aggregates your financial information, and then groups the information into categories for tracking and monitoring purposes.
You can't move funds between–or out of–any account using Personal Capital. And neither can anyone else.
The website's encryption is rated A by the world-renowned Qualys SSL Labs, a stronger rating than most major banks or brokerages. The firm uses ECDHE key exchange for Perfect Forward Secrecy and does not allow SSLv3, RC4, or other insecure protocols or ciphers. Their servers prefer to only allow highly secure TLS 1.2 protocol and also support TLS 1.1 and TLS 1.0.
​
(Available only to U.S. consumers)
Here is what Personal Capital has to say about data security on its site:
Join Personal Capital Now – Free Financial Tools
Lastly, in regards to security, here is what the firm has to say about third-party security audits and testing:
Personal Capital operates under Securities and Exchange Commission (SEC) jurisdiction and is audited for compliance with SEC cybersecurity regulations.

We also use Verisign and other state-of-the-art security solutions and practices to protect our site.

WhiteHat Security performs around-the-clock security testing on our site.

Our iOS apps have passed the rigorous AppSecure certification process by NowSecure.
How Does Personal Capital Make Money?
If the software is free, how does the company make money? The software is free to use for tracking your finances and investments, budgeting, and money management.
However, the company also has financial advisors that you can choose to use for financial planning and investing if you wish. They charge fees for these financial advisory services.
​
(Available only to U.S. consumers)
After linking your accounts to your Personal Capital dashboard, Personal Capital aggregates information from your accounts into an advanced graphical and colorful series of charts and graphs to help you make sense of your savings and investments.
Click below to get started with Personal Capital.
Quick Signup – Join Personal Capital Today
---
#2: MINT
Cost:
Mint is another free personal finance app that is only available to U.S. based individuals.
Benefits of Mint:
Forecasting capability: Mint allows you to see exactly how your spending decisions today would affect how much you have left at the end of the month or year.

Plain English? Yes. Mint uses plain English that is very easy for anyone to understand ("Spent $87.66 at Target in Chicago, IL" instead of the standard "POS TGT X89G CHIC IL 87.66" that you would see on your bank statement).

Mint allows you to get a free credit check, but that's not all. It also provides you with guidance on how you can improve your credit.

It's very easy to see your credit score along with all of your other important financial accounts. This is provided as part of your complete financial picture.

All in one? Yes. See your complete financial picture in one place.

Is Mint a great personal finance software for Mac users? Yes. It does not matter what device you use: Mac, PC, Apple, etc. As long as you can access the Internet, you can log in and use Mint to manage your transactions.

Mint also has free apps for iPad, iPhone, Android, Microsoft, and other devices.

Real-time updates? Check! Mint automatically updates and categorizes your information in real-time.
Sign Up Process
Easy to open an account? Check! Open an account in minutes. It is very easy to get started because Mint is connected to most U.S. financial institutions online. It can very quickly pull in your financial data and aggregate your various accounts with very little effort on your part.
Additional Info
Easy to personalize? Definitely. Mint has literally hundreds of naming categories that can be personalized and used to categorize your "in and out" cash flow. It is also very easy to re-categorize transactions.

Security? Mint uses the same 128-bit SSL encryption that is used by major banks. Mint is obsessive about security. It is continuously verified and monitored by online security firms like TRUSTe and VeriSign.

Mobile and desktop platform capability? Yes. Android, iPad, iPhone, Mac, Windows, and a wide range of platforms can be used (ranked a top budget app for iPhone/iPad and Mac and a top budget app for Android).

If it's free, then how does Mint make money? Mint has many revenue streams. For example, whenever a user signs up for a credit card, checking account, savings account or account marked as sponsored on Mint, Mint earns a referral fee.
---
Mint vs. Personal Capital
Personal Capital is similar to Mint, but it comes with many more comprehensive features. If you invest or have any investment, then Personal Capital picks up where Mint leaves off.
Like Mint, Personal Capital allows you to track your budget, spending, savings, and more. More than Mint, it provides substantially better functionality for tracking investments and stock/bonds portfolios. Personal Capital also provides detailed information on asset allocation, income tax planning, and retirement planning.
Personal Capital (PC) vs. Mint Comparison Factors
| | | |
| --- | --- | --- |
| Personal Capital (PC) vs. Mint (M) | PC | M |
| All-in-one financial app | Yes | Yes |
| Does the company show ads on your dashboard? | No | Yes |
| Cleaner (less crowded) interface | Yes | No |
| Wealth management and investing interfaces | Yes | No |
| Sets alerts and thresholds – get notified | Yes | Yes |
| Easy to use and personalize | Yes | Yes |
| Conduct benchmark portfolio allocation | Yes | Yes |
| Easily see your net worth (real time) | Yes | No |
| Access to a financial planner | Yes | No |
| 401(k) and portfolio allocation | Yes | No |
| Advanced budgeting capabilities | Yes | Yes |
| Additional security (device authentication) | Yes | No |
| Secured funds (can't move money in, out) | Yes | Yes |
| See all of your bills in one place | Yes | Yes |
| Plan for retirement | Yes | No |
| Wide range of colorful graphs and charts | Yes | Yes |
| Tracks business and/or tax-related items | Yes | Yes |
| Asset allocation | Yes | No |
Click here to sign up for a free Personal Capital account​
Because Mint and Personal Capital are free to U.S. consumers, it is easy to sign up for both of them, and do your own personal testing to see which of the two works better for you. Let us know what you think.
---
#3: QUICKEN
Quicken is not free. However, it has three versions, one of which is bound to meet your needs and price point.

The versions include a Starter Edition ($39.99), Deluxe ($74.99), and Premier ($104.99).

Note, though, that it often offers its Deluxe and Premier versions at sharp discounts.

Quicken

'

s Premier version is designed for individuals who are interested in portfolio management (managing their investments) as well as budgeting, banking, bill payments, account aggregation, and all of the features provided by the Starter and Deluxe versions.

Quicken allows you to see all of your financial transactions in one place. Basically, it provides you with a complete "end-to-end" financial solution.

Quicken has a new feature that allows you to get your credit score for free. In addition, you are provided with daily monitoring and credit watch alerts to help protect against someone stealing and using your credit.

Quicken's newly revamped mobile apps give you the ability to quickly access and view your financial transactions on the go

You can easily review your Quicken account balances and also track your budget plans and goals using the mobile application.
Mobile apps are designed for iPad, Android, iPhone, and many other mobile platforms.

Quicken has separate desktop finance software for Mac and Window users.

The software automatically sets up budget goals based on what you

'

ve spent in the past.

Customize your plan and constantly track your progress with the software.

Your information is quickly synced across all of your platforms: computer, tablet, and smartphone.

Snap and store your receipts to easily track important purchases.

Rated a top Mac personal finance software, as well as being one of the best known finance apps for PC and other mobile devices.

Security level is equal that used by major banks.
For desktop devices, there are actually separate versions: Quicken for Windows and Quicken for Macs.
Quicken for Windows includes a wide range of features and versions. Previously, Quicken for Mac only included the basic version, with limited features for Mac users.
However, the latest versions (Quicken 2016 for Mac) comes loaded with a lot of new features which makes managing your money easier than ever.
Note: Quicken 2016 for Mac supports bill pay from over 450 financial institutions. You can quickly pay any bill without leaving the Quicken for Mac platform. You can also transfer funds between accounts at the same financial institution. Would you need to register your copy of Quicken 2016 for Mac? Yes. When you install or upgrade, you'll be guided to enter your Intuit ID and register Quicken.
---
Detailed Review of the Top 2 Best Finance Software for Business Owners | 2017 Ranking
---
#1: QUICKBOOKS
QuickBooks is the market leader in small business software and was the award winning product that revolutionized the way people managed their small business finances and accounting.
Limited Time: Up to 50% Off QuickBooks (Don't Miss)
As the market leader for business apps, QuickBooks provides a comprehensive suite of features that will meet most (if not all) of your business needs irrespective of your business size: very small, small, medium, large, very large, enterprise, global.
QuickBooks is this year's highest rated financial app for businesses.
Don't Miss:
Up to 50% (QuickBooks for Self-Employed Professionals)
With QuickBooks, you can:
Be set up in minutes.

Easily enter your employee and business information.

Run Payroll: Just enter hours for up to 50 employees and you're all set.

Import your orders from Shopify to QuickBooks Online.

Review your payroll at a glance with detailed reports, right inside QuickBooks.

Extract data from receipts and invoices, track income and expenses, and generate estimates and invoices.

Easily see your Profit & Loss, Balance Sheet, and dozens of other reports via the click of a button.

Enter in hours and overtime or deductions, review your payroll and submit, all from within the QuickBooks dashboard.

Collaborate easily: Work securely online with your accountant or team simultaneously – from anywhere.

No more back-ups: Work securely online from anywhere. QuickBooks Online works from any device (Mac, Windows, Apple, Microsoft, etc.).
Free 30-Day Trial! Act Now (QuickBooks Offer)!
QuickBooks Online syncs files easily in real time.

Easily and quickly prepare and print 1099 forms.

Quarterly and year-end payroll taxes are all calculated for you. Just click to e-file and e-pay right from QuickBooks.

Run payroll as many times as you'd like each month, with no additional cost.

With automatic reminders, you'll never miss a payroll again.

Import your PayPal transactions into QuickBooks Online.

Secure backups for QuickBooks Online​.
All New QuickBooks – FREE TRIAL
QuickBooks Pricing
QuickBooks offers a wide range of pricing options to meet most price points. You can choose one of four monthly plans (for the online versions) which allows you to work across all your devices – PC, Mac, smartphone & tablet – or you can choose one of the "one-time cost" pricing options for the downloadable desktop versions.
Promotions
Check out the promotions below, which can drastically offset the cost of using QuickBooks
QuickBooks – Regular Versions (Monthly Costs)
QuickBooks Pro (Monthly Costs)
QuickBooks with Payroll Features (Monthly Costs)
Try QuickBooks FREE for 30 Days! Click Here Today!
QuickBooks Desktop (One-Time Payment)
---
#2: WAVE ACCOUNTING SOFTWARE
Wave Features:
Although not as well-known as QuickBooks, Wave Personal Finance Software is a fast-growing finance application and one of the top five best personal accounting software of the year.
Wave is best designed for business owners who are looking for a hybrid personal financial app and business management app.

Wave's personal accounting software works very well with Wave's business invoicing, accounting, and payroll tools.

Wave has grown so fast that it now has customers in more than 200 countries.

Wave allows you to track your investments in real-time. It uses stock data to update your portfolio

'

s value in real-time.

It is a budgeting, personal finance, personal accounting software, business finance, and investment tracking tool. It is truly an all-in-one finance software.

With seamless integration, Wave allows business owners to integrate their business accounting tools with personal budgeting tools. This is very important as business owners must always account for expenses that apply to both sides of their lives (business and personal). As a business owner myself, I know how valuable such a capability can be.

Security? Wave uses 256-bit encryption. It also stores all of your data on servers that are physically and electronically protected.
See Also: Get up to $120 Off on the new QuickBooks 2015 Premier Accounting Software today!
In addition, Wave's protocols are certified by Thawte and TrustE.

With Wave, all you really need is online access and a browser, and you can easily and quickly view your Wave account anywhere, from any computer.

Is Wave available for an Apple Macintosh user who wants to manage his or her business and personal finances? Yes. Wave is accessible by Mac, Windows, Linux, iPhone and iPad users. Wave is a cloud-based platform, so there is nothing to ever install or update.

Wave definitely earns the honorary title of being one of the best personal finance apps for business owners.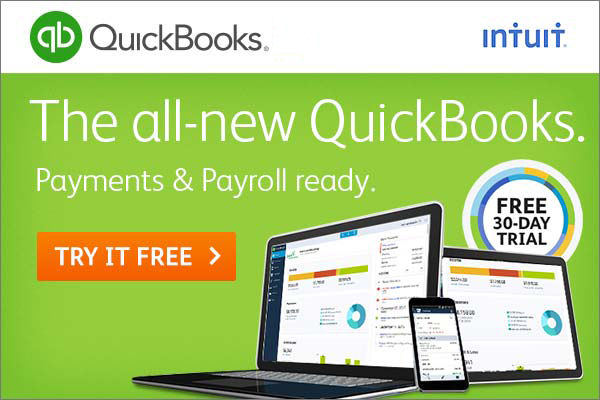 ________________________
Longevity Selection Factor (How Long Will a Software App Be Around For?)
Longevity was a very important but also complicated selection factor to determine. We struggled with this one and had a lot of brainstorming sessions before finalizing how to integrate longevity as a selection factor.
A finance platform like CommonCents is a good example of a "come & gone" finance application. CommonCents is one of the finance apps that ignited the personal finance software revolution. It was a budgeting tool that was based on the tried-and-true envelope budget system.
In 2015, the company behind the app decided to shut it down as it had turned into what is known as a "legacy" app. Often a pejorative term, "legacy" app often implies that an app has gone out of date or is in need of replacement, especially when compared to the newer, more-advanced subscription-based and free personal finance software that are hitting the market.
As such, when selecting this list of the top financial software, we needed to ensure that we were selecting those with a high probability of being around next year or even five years from now.
We applied popularity, user growth, and revenue capability to estimate a product's longevity.
When it comes to longevity, revenue is one of the biggest components. A platform that is losing money will need to be bought out at some point (if possible) or shut down. However, just because a personal financial software app is free does not mean it cannot bring in revenue.
For example, although free, a financial app like Mint (mint.com) has longevity potential. Mint makes money when users save money using the "Ways to Save" feature on the platform. In addition, when a user signs up for a checking, savings, or credit card account marked as sponsored, Mint earns a referral fee.
Within two years of being launched, Mint was acquired by Quicken for $170 million.
---
Which Is "THE" Best Finance and Personal Accounting Software in 2017?
So, out of the top five best financial apps and business/personal accounting software reviewed in this 2017 ranking report, which ones could be considered THE best personal finance software for you?
Well, the answer to that question depends on you. We'll explain below…
Personal Capital:
You can consider Personal Capital THE best personal finance, budgeting, and investment management platform for you if you are looking for an all-in-one financial app where you can manage ALL of your finances and transactions (checking, savings, 401(k), credit cards, revolving credit, online accounts, home equity, stocks, bonds, investing, portfolio, you name it!) in one place.
Best of all, Personal Capital is free to use. Give it a test run yourself and make your own judgment call.
>> Try Personal Capital FREE (60-Second Signup) <<
Join Now – Free Personal Finance App (60-Second Signup)
What About Mint? Could It Be THE Best Personal Budget Software for You?
Previously (until Personal Capital entered mainstream consciousness), Mint was THE best free personal finance software to use. With its advanced technological budgeting, accounting, and financial management features, it quickly knocked Quicken off its perch as the "best personal money management software."
Mint was (and remains) free and had better tracking and management algorithm than Quicken, which was a key reason it was acquired for $170m by the very same company (Intuit) that owns Quicken.
One key difference: Mint is an online personal financial software while Quicken needs to be downloaded to your computer. Mint never has to be upgraded, while you'll need to upgrade and maybe pay for the upgraded version for Quicken.
Could Wave Be the Best Business Finance Software for You?
Wave definitely earns an honorary title for a great finance apps for business owners. As mentioned above, Wave is designed for entrepreneurs and business owners looking for a hybrid accounting software for their personal finances and a management tool for their business.
But how does Wave rank when compared to QuickBooks for business users?
QuickBooks (although not free) is designed to work flawlessly with all business types and structures.
Its advanced features, comprehensive business and accounting management capabilities, wide range of integrated services and interfaces, and overall sophistication makes QuickBooks this year's best accounting software for businesses.
When it comes to business management, sometimes it pays "to spend money" in order "to make money." You can take advantage of any of the QuickBooks promos below:
What About Quicken?
Quicken is the best personal money management software for those who seek a personal accounting and portfolio management software that has been around for decades – Quicken is definitely a "well-established platform."
However, if you are interested in Quicken's portfolio management features, you can get that for free with Personal Capital. Also, if advanced personal finance management and budgeting features are what you seek, then Mint and Personal Capital would present better (free) choices.
Here is a key benefit: For those who still use checks, Quicken is beneficial because it can be used to print checks.
---
The Need for Annual Personal Finance Software Reviews
As referenced above, when it comes to technology, things are always changing. What worked today could very easily become obsolete in 6–12 months.
A top personal finance app or tool this year might be overshadowed by new or revamped software next year.
As such, I have added this personal finance software review to the list of reviews that AdvisoryHQ will refresh each year. This will ensure that we keep this list well-maintained and current with the best online personal finance software.
____________________________________________________
DON'T MISS:
---
Follow AdvisoryHQ for insightful stories:
---
AdvisoryHQ Disclaimer:
Reasonable efforts have been made to present accurate information, however all info is presented without warranty. Review AdvisoryHQ's Terms for details. Also review each firm's site for the most updated data, rates and info.
Note: Firms and products, including the one(s) reviewed above, may be our affiliates. Click to view our advertiser disclosures.